REAL ID Illinois Update: What's Changed and What Hasn't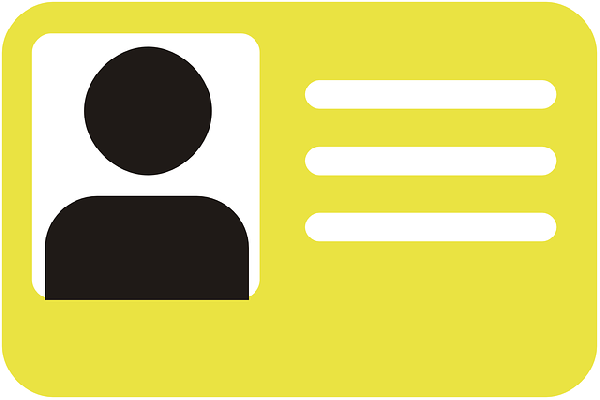 In my last post, I provided an update on how the TSA has loosened restrictions for those who are flying. I wrote, "TSA has eased up and is allowing travelers, who were unable to renew, to pass through security with expired driver's licenses or state-issued IDs that expired on or after March 1, 2020. As of now, TSA will accept these for one year after they expire."
In the spirit of providing more coronavirus relief to travelers, the Federal Government has postponed the deadline for obtaining a REAL ID card. In December of last year--which feels like years ago in pandemic time--I discussed REAL ID in Illinois and what it would mean for future travel. Oh how the future has changed.
Below is an update on REAL ID requirements.
New Deadline
To recap, The REAL ID Act was enacted by the U.S. Department of Homeland Security to implement new standards for driver's licenses and other government-issued ID cards. The law was also intended to make identification documents more secure to combat fraud and identity theft.
A REAL ID card is an Illinois driver's license issued in 2019 with a gold star in the top right corner or a passport. A driver's license without the gold star in the top right corner is invalid. Passports can be used in place of the new driver's licenses.
Previously the deadline for getting yours was set for October 1, 2020, and if you didn't have one by then and you were planning to fly domestically or visit a federal facility, you'd be turned away at the security checkpoint. Fast forward to the pandemic, and now the deadline has been extended by a year to October 1, 2021.
There is No Rush
Initially, the message was to apply for your REAL ID card sooner rather than later. However, facilities are now serving only new drivers, customers with expired driver's licenses or ID cards, and vehicle transactions. According to a press release, Illinois Secretary of State, Jessie White recommends that individuals who want a REAL ID wait until their current driver's license or ID card is about to expire.
"The decision to extend the REAL ID deadline to Oct. 1, 2021 – a year past the old deadline – is the proper and necessary action during this time of uncertainty and crisis," said White. "I urge Illinoisans with valid driver's licenses and ID cards not to rush to our facilities to obtain a REAL ID once they reopen."
The Process Remains the Same
The steps to get your new card haven't changed:
Go to a Secretary of State Driver Services facility to take your picture and any required exams


Provide proof of identity, such as birth certificate, passport, employment authorization document, or permanent resident card

Show proof of social security number


Provide proof of residence with two documents, including utility bill, lease agreement, or bank statement


Proof of signature like a credit or debit card, a canceled check, or a current Illinois driver's license or ID


You will then receive a temporary, secure paper DL/ID at the facility


Once your documents have been verified, your permanent REAL ID card will be mailed within 15 business days
Real ID is only required for travel and not other instances like voting, opening a bank account, applying for or receiving federal benefits, and more. For more information, visit realid.ilsos.gov.
Liked this post? Follow me on
Facebook
and
LinkedIn
.
Jun 12, 2020
by