How TSA Has Loosened Its Restrictions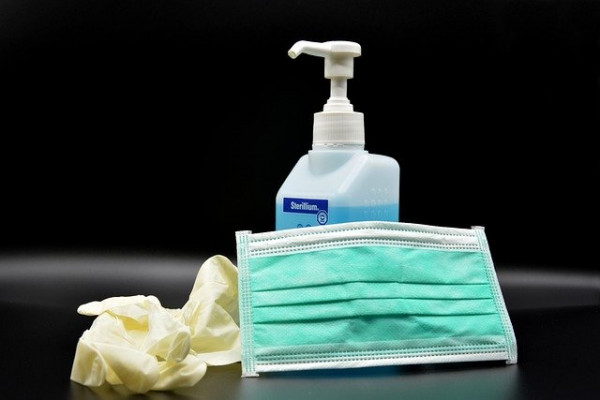 Image by
Klaus Hausmann
from
Pixabay
As we mentioned in
our last blog post
, travel is still happening, albeit at a much slower pace. As airports and airlines continue to increase COVID-19 safety measures, the Transportation Security Administration (TSA) is loosening pre-pandemic restrictions for the health and peace-of-mind for those travelers who must fly. Here is the latest information:
Bigger Bottles of Hand Sanitizer
For the time being, you won't have to ration a certain liquid to pass through security: hand sanitizer. 12 ounces is the new 3.4 ounces. To make packing a little easier and flying safer, the TSA is allowing travelers to carry on one liquid hand sanitizer container not to exceed 12 ounces. However, TSA requires that the bottle be screened separately, and the regular rules still apply to other items.
Per the TSA
, "Please keep in mind that all other liquids, gels and aerosols brought to a checkpoint continue to be allowed at the limit of 3.4 ounces or 100 milliliters carried in a one quart-size bag."
Face Masks
Hats, shoes, and belts still need to come off during TSA screening, but you can wear protective face masks through security. Still, as the TSA announced in a
tweet
, agents can request that you adjust your mask to confirm your identity.
Loosened Identification Restrictions
Pre-pandemic, if you forgot to renew your identification form and arrived at the TSA checkpoint with an expired ID, you'd be prohibited from entry and would miss your flight. TSA has eased up and is allowing travelers, who were unable to renew, to pass through security with expired driver's licenses or state-issued IDs that expired on or after March 1, 2020. As of now, TSA will accept these for one year after they expire.
Additional Safety Precautions
Besides shorter lines, TSA checkpoints look a little different now. In the interest of social distancing, TSA is trying to limit contact between employees and travelers.
According to Forbes
, "This includes increasing the distance between individuals on security checkpoint queues; placing visual reminders of appropriate spacing on checkpoint floors; and staggering the use of lanes in the security checkpoint, where feasible."
TSA front line employees are cleaning and disinfecting surfaces and security screening equipment more frequently. In addition, passengers can put personal items like keys, phones, and wallets in their carry-ons rather than bins, and they can request that agents wear gloves.
The situation is fluid and unpredictable, but once we get the all-clear, your travel will be waiting for you.
Contact us
if you have any questions or concerns and for up-to-date travel news and information
Liked this post? Follow me on
Facebook
and
LinkedIn
.
May 29, 2020
by