Traveling Now: What You Need to Know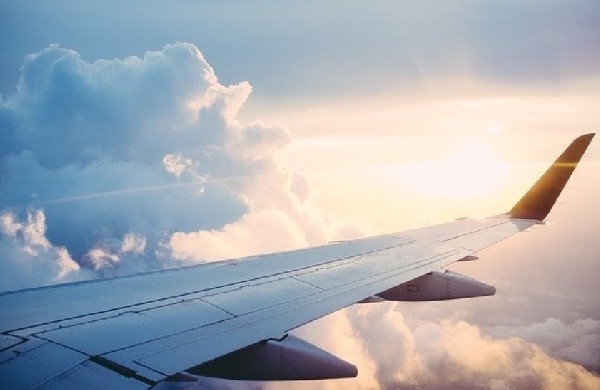 Shelter-in-place and social distancing orders are implemented in many states and municipalities, but what you might not know is that airports are still open, airlines are still flying, and hotels are still booking reservations--albeit with ramped up COVID-19 pandemic safety and sanitation measures. While the travel industry is taking a major hit, certain people still need to physically get from point A to point B. Of course the situation may change at any moment, but here's what travel looks like now.
The Airport Experience
As airports go, It's hard to imagine the busiest ones in the world from O'Hare and LAX to London-Heathrow and Shanghai Pudong resembling ghost towns. To accommodate those who are traveling, airports across the globe have intensified their safety precautions.
According to Direct Travel
, there's been a proliferation of sanitizing stations, and passengers aren't required to hand their cell phones to gate agents to show their mobile boarding passes. To ensure social distancing best practices, airlines are segmenting boarding groups into smaller lines.
What Airlines Are Doing
With an abundance of empty seats, airplanes feel as cavernous as ever for essential travelers. For their part, airlines are taking new measures to kill germs for the safety of passengers and personnel. Delta, American, and United are administering a deep-cleaning method called
flogging
intended to wipe out germs and pathogens, which is followed by the standard cleaning by crews who board before passengers. In addition, Delta is blocking middle seats to encourage social distancing.
Hotel Procedures
The term "accommodations" now means more than room-type and access to amenities. Hotels are revamping the stay experience with safety in mind. Marriott International, the world's third largest hotel chain, is one of the organizations leading the charge. Its newly formed
Marriott Global Cleanliness Council
is developing enhanced cleanliness standards, leveraging technologies endorsed by the Centers for Disease Control and World Health Organization.
According to Forbes
, the company will use, "...electrostatic sprayers with hospital-grade disinfectant to sanitize surfaces....The sprayers will be used to rapidly clean and disinfect guest rooms, lobbies, gyms and other public areas. In addition, the company is testing ultraviolet light technology for sanitizing keys for guests and devices shared by associates."
Furniture in lobbies and other shared spaces are being arranged further apart, and you can use your cell phone to check in.
Travel is a different experience now, possibly even more so once the pandemic is contained, but the silver lining is that
it will resume
, and the new normal of travel and will look and feel a lot cleaner.
May 1, 2020
by