Keep Travel on Your Mind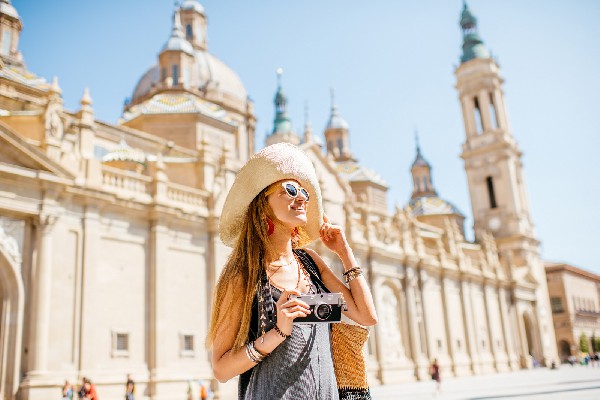 First, I hope you are all staying safe and healthy during the COVID-19 outbreak. Things are uncertain right now and downright scary, but we will get through this. There's a lot to look forward to, like being able to gather with friends and family again. One of the many things keeping me positive is planning my next trip. While it may seem counterintuitive at the moment, this situation is temporary, and it's important and
okay
to keep travel on your mind.
Lean on Your Travel Advisor
Customers in all industries are asking, "What do I do now?" Everything is about pivoting, and a trusted travel advisor can work with you to change your travel plans. Travel advisors are experienced in transitioning the most complex of trips, including flights and accommodations, to new dates. Updates to
travel insurance
--which I'll cover in an upcoming post-- may also provide additional relief. I caution against third parties and DIY trips because you can make yourself susceptible to hidden clauses, fees, and conditions.
Hotels Providing Relief
Hotels are working with customers regarding cancellations. Hilton recently announced that it is waiving fees for changes or cancellations to reservations made up to 24 hours before a scheduled arrival until April 30, 2020. IHG, which owns Holiday Inn, Intercontinental, and Kimpton, is waiving cancellation fees for existing and new bookings at all its properties globally for stays through April 30, 2020. Marriott is allowing guests with existing reservations to cancel or make changes without charges up to 24 hours before arrival, until April 30, 2020. Four Seasons Hotels and Resorts are waiving cancellation fees until April 30, 2020 for any existing and new individual reservations
Check their websites for updates to policies since the situation is so fluid.
Worth the Wait
It's critical to search for silver linings in times like these. The biggest one for me is that I've connected to people stronger than before, whether on the phone or via virtual meetings. Though life is in limbo, when we're able to travel again, it will make the experience that much more special. Traveling with friends and family will feel like a reunion with the bonus of having the freedom to explore again.
Stay Informed
Safety comes first. Continue to monitor guidelines and updates from the
Centers for Disease Control and Prevention
, the
World Health Organization
, and public health agencies. Also check in regularly with your travel advisor.
Travel is not an option now, but that doesn't mean you should shut down your wanderlust. Continue to dream big and keep travel on your mind.
Apr 7, 2020
by