5 Reasons to Purchase Travel Insurance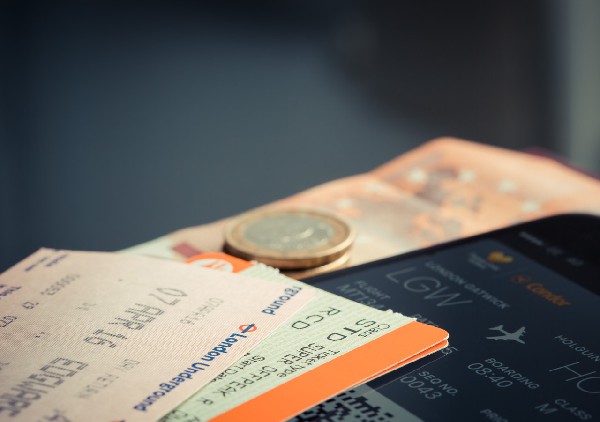 Photo by
Torsten Dettlaff
from
Pexels
We insure ourselves, our homes, and our cars so that we can sleep better at night knowing we have protection. Doesn't it make sense then to insure our travel? According to a 2017 survey by the
US Travel Insurance Association
, Americans spent almost $3 billion on travel protection, up more than 19% from the previous year. So much is out of your control when you travel, and here are 5 good reasons why it pays to purchase travel insurance.
You Can Get Your Money Back
Imagine if you planned the vacation of your dreams, and one thing after another went wrong--your flight got delayed, you missed your cruise departure, and you had to cancel your non-refundable hotel reservation. Your vacation would be in shambles
and
you'd be on the hook for its expenses. That's a lose-lose situation. The right travel insurance plan would allow you to recover eligible costs and get your vacation back on track.
Coverage for Unforeseen Events
You can have a well-planned, detailed itinerary for your trip, but that can't prevent the unexpected from happening. A flight can be grounded due to equipment failure, and you may not depart until the next day. Such an ordeal would cut into your vacation time and cause angst over non-refundable accommodations. Travel insurance can cover this. Plans like those provided by
Allianz Global Assistance
have travel delay policies that issue reimbursements for additional travel and transportation and lost prepaid expenses.
Medical Benefits
A few months ago, we were headed to Italy for a family trip. That was until my son required an emergency appendectomy just days before. Because we had coverage against unforeseen events, we were reimbursed at 100%. Had we been in Italy without a travel insurance medical plan, we'd have found ourselves in quite the pickle. Neither private U.S. medical plans nor medicare typically provide coverage outside of the country. Some hospitals will not release patients without payment, but travel insurance with medical coverage can contact the hospital by assuring them payment is on the way, granting your release.
Global Assistance Programs
When traveling internationally, it's wise to sign up for global coverage to help with any situation. A travel insurance provider acts as a global concierge to resolve a range of problems from lost baggage or a stolen wallet to a medical emergency and even a natural disaster.
Resolve Issues with Ease
Simply put, insurance coverage makes resolving travel issues much easier than not having it. Consider the domino effect of problems that can happen if you've booked a cruise. A flight delay or cancellation to the port city can mean the ship leaving without you. Without insurance you'd have to jump through hoops--contacting hotels and the cruise company--to recoup any losses, and even then, it's not guaranteed that you will. With travel insurance, you have the peace-of-mind that if something goes wrong, you can submit a claim and get reimbursed.
How Do You Pick the Right Plan?
"One of the most important factors when choosing a travel insurance plan is to consider what your top concerns are," says Brad Streff, a spokesman for
Travelex Insurance Services
in an
interview with Forbes
. "Make sure your plan provides door-to-door coverage and not just a single component of your trip." A travel advisor can help you find a policy that meets your unique needs. Think of travel advisors as personal shoppers who customize coverage to your trip and help you file claims. Allianz Global Assistance also offers a Custom Care plan that can cover trip cancellation and trip interruption up to 100%, as well as emergency medical and dental coverage up to $50,000 without a deductible.
No one likes to think about all the things that can go wrong when planning a trip, but with the right travel insurance plan, you can breathe easier knowing you'll be protected.
Nov 21, 2019
by