REAL ID in Illinois: What You Need to Know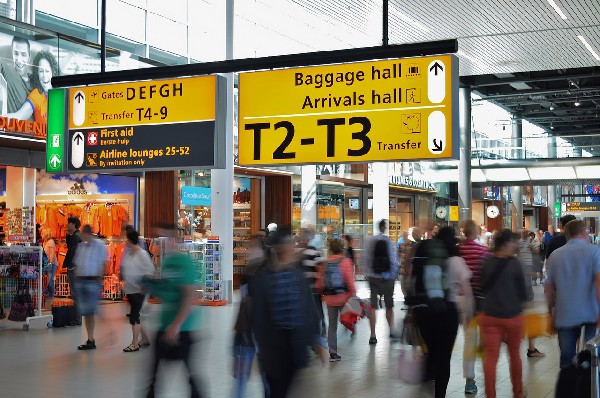 Photo by
Skitterphoto
from
Pexels
Imagine this travel nightmare scenario: you've booked a long-awaited family trip, and when you arrive at O'Hare or Midway, you are barred from boarding your flight because of invalid identification. "What are you talking about?" You protest at the gate. "You're looking right at my driver's license!" It won't matter, and you will miss your flight unless you have a REAL ID card. According to the
U.S. Travel Association
, 57% of Americans are unaware of the REAL ID requirement that will go into full effect in the fall of 2020.
Here's what you need to know about REAL ID in Illinois:
The REAL ID Act
REAL ID has been around for a while
, since 2005 when Congress passed The REAL ID Act. Influenced by the 9/11 Commission, the purpose of the Act was to make identification cards more secure and difficult to duplicate. However, the law has not been fully enforced because it's been tied up in court battles and delays. That's about to change. In Illinois, beginning October 1, 2020, anyone flying domestically or visiting federal facilities must possess a REAL ID card.
Types of REAL ID
Illinois driver's licenses issued in 2019 with a gold star in the top right corner and passports are compliant REAL ID cards. A driver's license without the gold star in the top right corner is invalid. Passports can be used in place of the new driver's licenses.
What is the Process for Getting a REAL ID Card?
There is a
seven step process
to obtain your REAL ID Card:
Go to a Secretary of State Driver Services facility to take your picture and any required exams
Provide proof of identity, such as birth certificate, passport, employment authorization document, or permanent resident card
Show proof of social security number
Provide proof of residence with two documents, including utility bill, lease agreement, or bank statement
Proof of signature like a credit or debit card, a canceled check, or a current Illinois driver's license or ID
You will then receive a temporary, secure paper DL/ID at the facility
Once your documents have been verified, your permanent REAL ID card will be mailed within 15 business days
Expanded Hours
The state anticipates a rush for REAL ID cards, and Illinois driver's services offices are increasing their operating hours to accommodate applicants. The new hours will begin December 30 and continue through December 31, 2020, and some facilities will even add special days soley for REAL ID applicants.
Don't Procrastinate

Act sooner than later to avoid the last minute chaos at DMVs, or worse, not being able to board your flight because you forgot to apply for your REAL ID card. As
Travel Market Report
warns,
"The congestion that typically occurs at DMVs around the country is only to get worse, likely much worse, as the deadline approaches, even if the number of travelers is less than the 100 million lacking both passports and REAL IDs."
Dec 19, 2019
by