Puerto Rico Tourism is Stronger Than Ever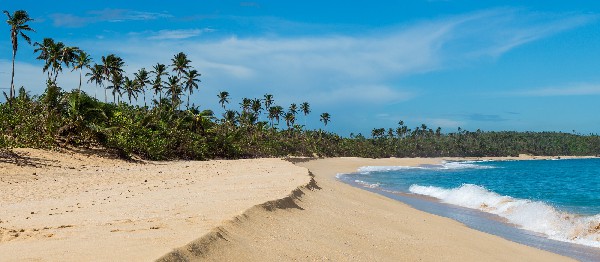 Photo by
Alexis Antonio
on
Unsplash
In September, 2017, Hurricane Maria ravaged Puerto Rico, leaving 4,600 people dead, thousands without power, and approximately $100 billion worth of damage. The road to recovery is ongoing, but against all odds--and as a testament to the resiliency of Puerto Rico--tourism is flourishing. Here's the latest:
Tourism is Bouncing Back

Remarkably, tourists are visiting Puerto Rico in record numbers, with more than 4 million people traveling to the U.S. territory in 2018. "We're thrilled to report that Puerto Rico's tourism is the strongest it's ever been," said Brad Dean, CEO of Discover Puerto Rico, in an interview with
USA TODAY
. Continuing the record-breaking tourism trend, nearly 2 million cruise ship passengers are projected to visit Puerto Rico in 2019, and in February alone,
Rafael Hernández Airport
, Puerto Rico's smallest international airport, had 54,000 passengers.
Air Travel is Breaking Records
Tourists are flocking to Puerto Rico by plane.
Air traffic has increased
more than 11% through September of 2019. In addition, South Florida-based
Tropic Ocean Airways
, which specializes in charter flights, recently announced that it's opening a hub in San Juan. "Having an aircraft in San Juan creates connectivity," said Tropic CEO Rob Ceravolo in an
interview with the Miami Herald
. "San Juan has recovered extremely well since the hurricane. There's a real resurgence, and tourism is exploding. Basing there is a logical place for us to enter the Caribbean."
New Hotels and Resorts are Opening
New hotels and renovations offer ample accommodations for tourists. The newly renovated Caribe Hilton, Embassy Suites by Hilton San Juan Hotel & Casino, and Hilton Ponce Golf & Casino Resort are booking guests. Opening soon are Dreams Resort & Spa Puerto Rico, ALOFT Hotel, El Conquistador Waldorf Astoria, Ritz-Carlton San Juan, The Four Seasons, and Cayo Largo, among others.
Beaches are in Business
All of the island's beaches are open to visitors now, though there are some areas temporarily closed as the cleanup effort continues. Other popular itinerary spots include El Yunque tropical forest, Luquillo (famous for its bioluminescent bay), Cueva del Indio, and Cueva Ventana.
Celebrities Helping the Cause
Actress Rosario Dawson and Hamitlon creator, Lin-Manuel Miranda have partnered with Hilton and JetBlue to promote support and tourism for Puerto Rico. Dawson's work with Hilton's Carry on Puerto Rico campaign is raising awareness for travelers, while Miranda is supporting tourism with an eight-part video series that will play on JetBlue flights until the end of January, 2020. He also recently produced a three week run of Hamilton in Puerto Rico, starring as the title character, which raised funds for arts and cultural programs.
Traveling to Puerto Rico presents a unique vacation experience. In addition to all of the options the island has to offer, you have the opportunity to support the resurgence and rebuild of one of our national treasures.
Dec 5, 2019
by