The Unparalleled Experience of Multigenerational Travel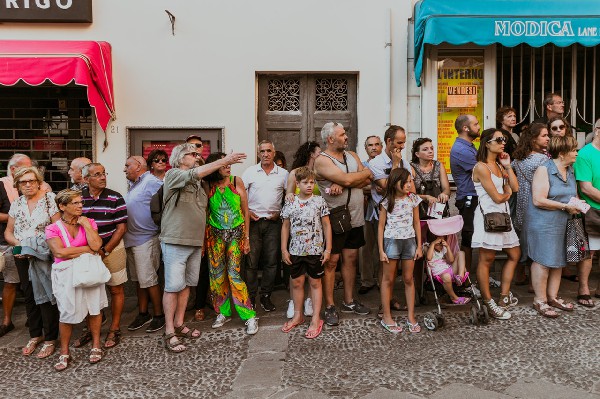 Photo by Oleg Magni from Pexels
Multigenerational family travel started making headlines in 2014. A Virtuoso Luxe Report recognized it as one of the top travel trends providing geographically dispersed family members the opportunity to reconnect. Multigenerational travel is loosely defined as trips with three or more generations and continues to gain in popularity.
What Makes Multigenerational Travel so Appealing?
The notion of vacationing as an escape is becoming old hat. It's true that families want to get away but not from each other. For example, grandparents who are able, want to create memories for their kids and grandkids with meaningful travel experiences. This is an opportunity to expose their grandchildren to international travel for the first time, as well as granting a reprieve for their children from their daily, chaotic lives.
Seeking Togetherness in Faraway Places
When it comes to travel, absence does make the heart grow fonder, which explains why family members like to stick together during multigenerational vacations. Families aren't keen on dropping their children into kids clubs for the day, especially grandparents who wish to spend as much time as possible with their grandchildren. While multigenerational travel can be complex, the focus is on participating in experiential activities that integrate all members of the family and engage all ages by learning about local history, seeing native performance art, or sampling regional foods, among other things.
Trips are Centered Around Special Occasions
The majority of multigenerational trips celebrate a milestone event, such as significant birthdays, anniversaries, retirements, and destination weddings or Bar and Bat Mitzvahs. According to Virtuoso, "Milestone birthdays and anniversaries are a chance for celebrations, and many grandparents yearn to share a place that's special to them, such as a national park or a hidden corner of Italy. "Gramping" is even the new glamping – when three generations take a camping or outdoors-oriented trip together."
A Group Decision on Destination is Important
The idea of getting input from many family members on where to go probably sounds stressful. However, it's worth the effort because the goal is for everyone to look forward to the trip and enjoy themselves. When people tell me, "I don't care where we go," I don't accept that answer because people have strong opinions about where and how they want to spend their time on this type of vacation.
There are many options to consider like cruises, safaris, guided genealogy tours, and reunion activities for all ages. Villa or luxury hotel stays in Europe are big draws as are adventures to Africa, the Galapagos Islands, Antarctica, Australia, and New Zealand. There's even a new industry niche led by PANK or Professional Aunt, No Kids, comprised of single career women who organize travel with nieces and nephews.
Multigenerational travel is an enriching experience that strengthens the family bond. When travelers absorb the wonders of a new environment with loved ones, they are truly present in the moment and create memories that will last a lifetime.
Oct 24, 2019
by