The Best Reasons to Book an Air Cruise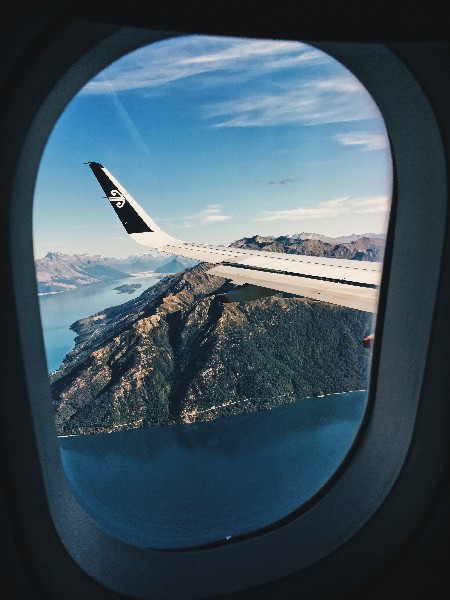 This latest trend is taking international travel to a whole new level. Did you know that you can take an air cruise on a private jet? It is certainly a game-changer in the luxury travel industry. Here are the five best reasons to book an air cruise for your next international travel experience.
1. You Will Feel Like Royalty
Travel the world in style and class. You and your party will receive first-class treatment as you see the world from a VIP private jet, which comes complete with a hand-picked cabin crew, high-end cuisine, and luxury seating. You can sit back and relax while the crew takes care of you. From boarding to disembarkation, your comfort and satisfaction are their number one priority.
2. Fully Customizable Itinerary
You design your air cruise to your specifications. You will stay at the finest hotels, resorts, or villas in whatever region you decide to explore. It's all up to you! Will you take the private jet on a traditional Caribbean route, hopping from island to island as the mood strikes? Or, would you prefer to tour European cities with private tour guides showing you the sites and beyond? Wherever you want to go, an air cruise will take you in style.
3. A Delightful Culinary Experience
Enjoy a five-star dining experience as your personal chef serves up delightful dishes inspired by global flavors. Your cabin crew will serve each course in an unrivaled flow of service. You will be sure to enjoy dining on your private jet as much as you do when you reach your destinations.
4. An Event to Remember
Have an event coming up—a bachelor or bachelorette party, wedding, corporate event, or even an extended family vacation? An air cruise is the perfect shuttle for your next group travel event. You can host a lavish affair that you will actually be able to enjoy since all the work is done for you. Pamper yourself and your party by hosting your next event on a private jet with the itinerary of your choosing.
5. Unparalleled Luxury With a Personal Touch
Champagne wishes and caviar dreams come true aboard your luxury travel air cruise. Your hand-picked crew will cater to your needs. They have been chosen especially for their proficiency in delivering personalized service and their ongoing dedication to excellence. As soon as you step foot on the private jet, you will be able to rest, relax, and enjoy the flight as the cabin crew serves luxury travel at its finest.
What are you waiting for? The time is now to book your air cruise. I will plan your itinerary down to the last detail exactly as you envision it. Your next adventure is right around the corner.
For more great information and ideas for your next luxury travel experience, subscribe to my blog by email.
Sep 10, 2019
by